Big Rock Construction & Environmental Inc.
Since 2005 18 Years working for you in North Idaho
P.O. BOX 3053 Coeur d' Alene, ID. 83816 Phone 208-661-2635 Idaho Contractors License # RCE-12362
Excavation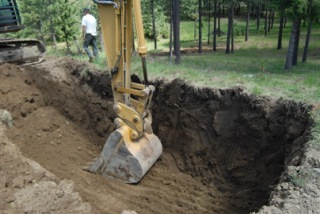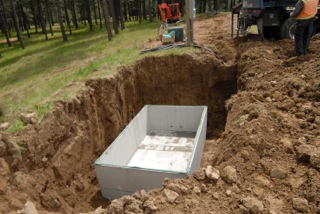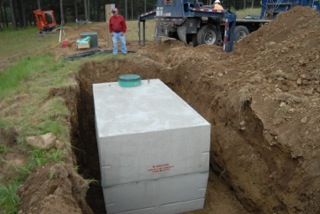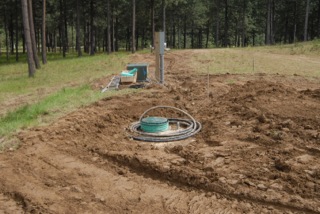 3,000 gallon water tank installed Tank Backfilled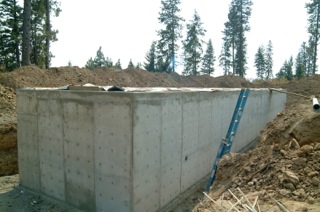 Excavation for 105,000 gallon water reservoir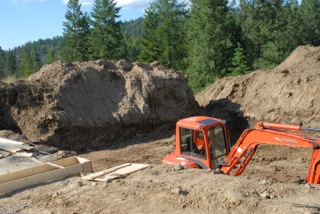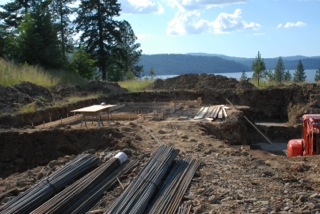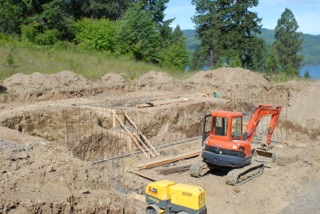 House Site excavation for basement & footings
Large Scale Excavation For Large Projects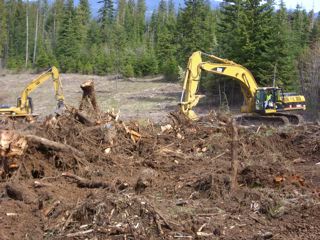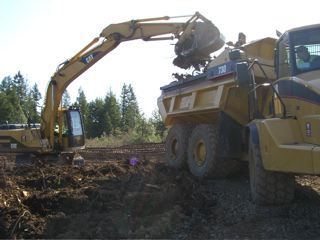 Removing Stumps & Loading Stumps from the roadways.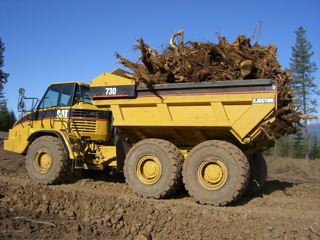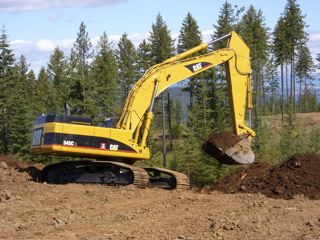 Hauling Stumps in 30 Ton Truck with 45 ton Excavator cutting in roadway.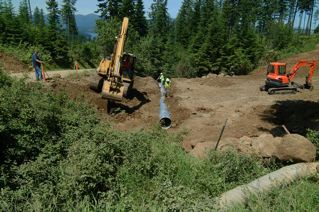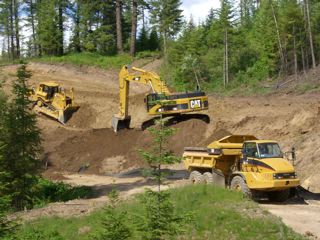 Installing Road Culvert & Preparing grade for road base rock.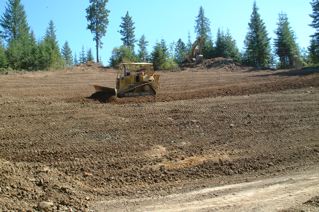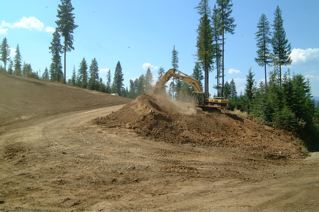 D4 Dozer grading hillside & Excavator cutting in road to grade.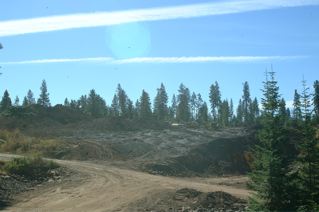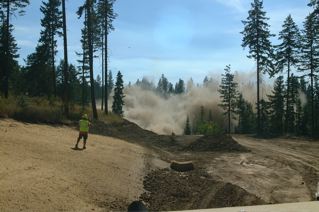 Rock Pit area drilled for blasting • Blasting rock in the pit area.
Rock Pit produced 65,000 tons of rock to build all of our on site roads.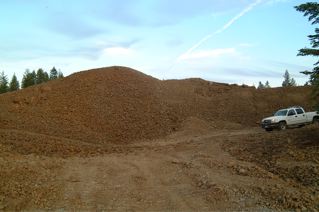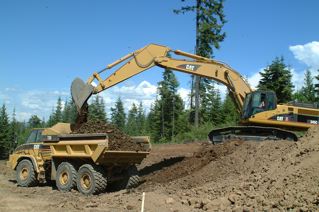 The controlled Blasting piled the Material ready for crushing.
45 ton Excavator loads 30 ton off road haul truck.
Home Equipment Excavation Rock Walls Septic Systems Hydro-Seeding Tree & Brush Grinding Projects Services
Gotham Bay Estates Coeur d' Alene Lake Idaho 46 Custom Home sites Most with Lake Views